Irina von Holdt
11/30/2015 15:47:38

0 Comments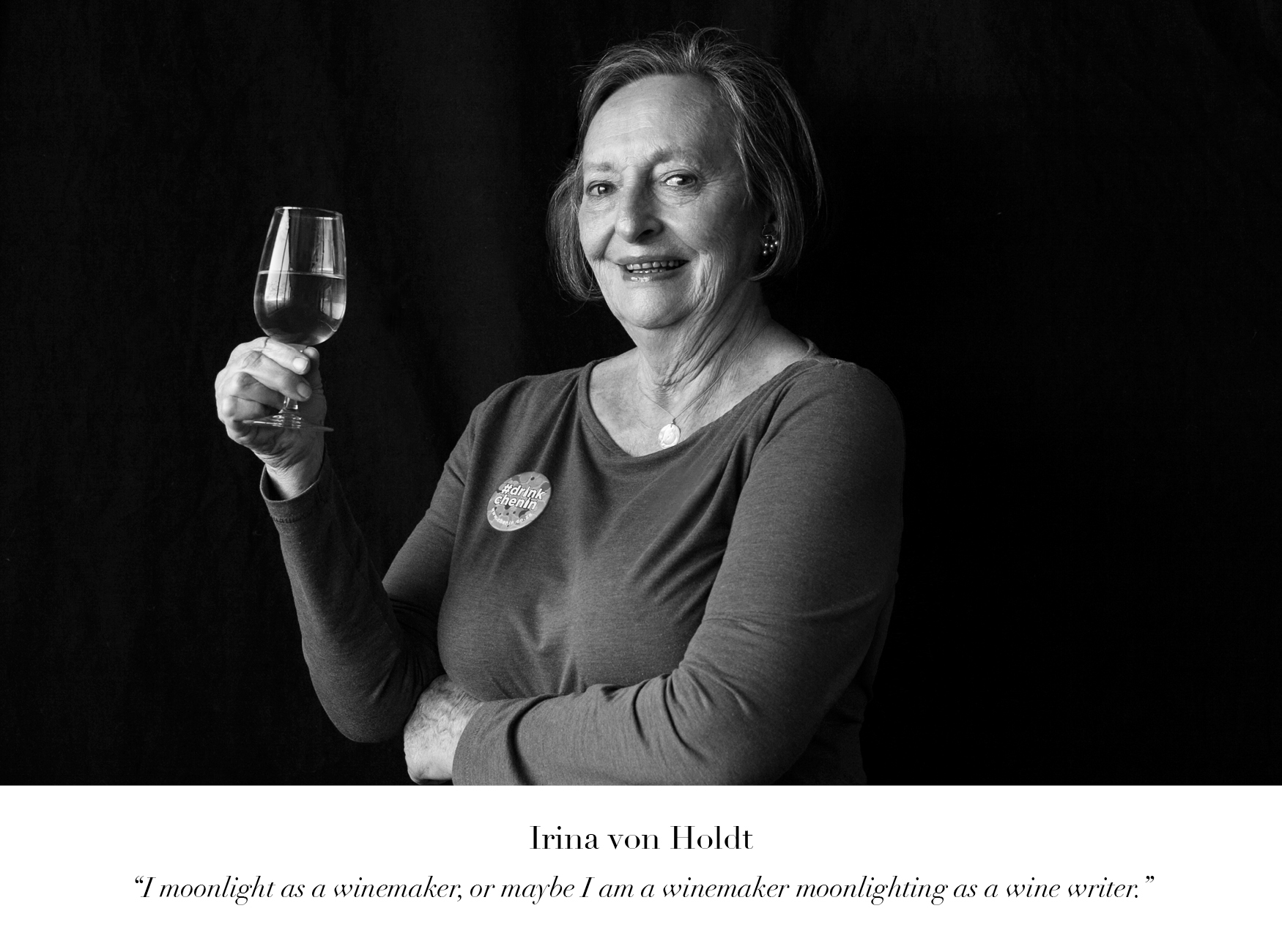 "I moonlight as a winemaker, or maybe I am a winemaker moonlighting as a wine writer."

Irina is not sure which of the above applies to her. Either way, she knows a thing or four about wine.
Irina became a Cape Wine Master in 1989. She has judged for Veritas, the SA National Young Wine Show, Diners Club, Wine magazine, SAA, the Good Food & Wine SWISS International Airlines competition and, internationally, at the Rendez-vous du Chenin in France.

Irina has written on wine for the Sunday Times, Cosmopolitan, Diners Club, Womans Value, African Panorama and The Other Guide to the Cape, as well as having articles published in Wynboer, Wine magazine, etc. She also founded and edited the official publication of the Institute of Cape Wine Masters, Master Copy.

Currently, Irina is a wine writer for Wine-of-the-Month Club and does regular articles for Good Taste. She has a special interest in wine and food pairing—"It really is something of an art," she says. Most wine, she says, is consumed with food and not for judging purposes.
Irina regularly travels to overseas wine areas, most recently to the sherry areas of Spain—Jerez and Sanlucar de Barrameida.

Irina's passion for wine runs much deeper than that of a judge and a scribe. She is a wine producer with a special interest in Chenin Blanc—and in saving some of South Africa's very old and valuable vineyards of this variety.

Comments
Log in or register to post comments