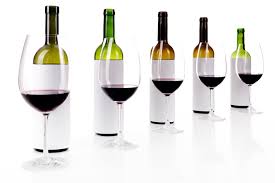 Blind Tasting

This internationally recognised wine assessing method was adopted from the likes of the Veritas wine awards and Michaelangelo awards to name but a few. Blind tastings are conducted by concealing the wines from the judges so that they are not influenced by the estate name or brand.

The judges are given only the vintage and variety, or composition in the case of a blend, and the residual sugar and the alcohol volume. From there it's over to their palates. At Wine-of-the-Month Club we are not concerned with individual scores but with a general consensus among a large number of the judges.

Our panel always tastes blind, and every individual has to assess every wine. Labels are always concealed and not one person will know who the producers are. This eliminates influences such as clever marketing, famous owner names or the reputations of winemakers. The one thing that prevails is: what they taste in the glass!

At the Wine-of-the-Month Club tasting there are always at least six, generally seven or eight, and sometimes as many as 9 panellists. (From time to time, we invite winemakers to join us, call us if you'd like to join us for a tasting! )

Often we find one judge might give a wine a low score while another will give the same wine a high score. And it's not always the same judges scoring low, or scoring high. Individual panellists mark up or down for personal reasons. Our purchasing decisions, however, are guided by average scores, not those of one or two tasters. A wine's quality has to have wide acceptance for us to buy it for one or other of our programmes.

When you receive a Wine-of-the-Month wine that has come first in a flight of, say, 20 wines, statistically that puts the wine in the top 3% of all wines of the same type or class, meaning it is better than 97% of all other wines of the same type or class.

This way, when you join the wine club you get the very best possible wines a blind tasting can find. And, it's the reason we'll quite happily refund you in full if you don't like a wine for any reason.

Why not shop and discover the wide variety of top-rated wines South Africa has to offer!