(November, 2015 Franschhoek) Diners Club on Saturday announced the winners of the revered Winemaker of the Year awards during a glitzy gala dinner – aptly themed Masterpiece in a bottle – in Franschhoek.
Johann Fourie, producing the splendid The Mentors Pinotage 2013 (KWV), was judged as 2015's Winemaker of The Year, while Philip Viljoen's Noble Late Harvest 2015 from Bon Courage Wine Estate secured him the Young Winemaker of The Year award.
The Winemaker of the Year entrants were judged in the non-Bordeaux single varietal red wines (excluding Shiraz) category and the Young Winemaker of the Year in the white wines class.
"This year's Diner Club Winemaker of the Year winners were selected from an impressive group of nine vintners with the judging panel remarking on the extraordinary quality of entries. The winners have received the highest recognition in the wine industry and Diners Club congratulates them," says Diners Club MD Ebrahim Matthews.
The winemaker winners walk away with a combined cash prize of R75 000 and a trip for two to an unforgettable wine making destination


Winner: 2015 Diners Club Winemaker of The Year
Johann Fourie
Wine: The Mentors Pinotage 2013
Region: KWV
What do you get if you combine someone who has a deep interest in consumer tastes with a passion for making excellent wines that people want to drink? Johann is this person.
His interest in wine making began on a path that saw him graduate from Elsenburg/Cape Technikon with diplomas and degrees in Cellar Technology, Oenology and Agriculture.
His wine management and leadership skills were honed after a spell at the University of Cape Town's Graduate School of Business and the University of Melbourne, where he added a certificate in Wine and Business Management and a Leadership Development qualification.
Four years at Badsberg, Rawsonville, saw him promoted to the position of winemaker and he joined KWV in 2006. He was promoted to the position of Chief Winemaker in 2012, succeeding Richard Rowe.
He currently leads one of the most dynamic young team of winemakers and viticulturists in South Africa, producing some of the country's most awarded wines.
Johann has spent two winemaking seasons in France honing his winemaking skills and familiarising himself with developing international consumer tastes and wine styles. His experiences include spending time in all the French and European wine regions, as well as time spent in Canada, the United States and Australia.


Winner: 2015 Diners Club Young Winemaker of The Year
Philip Viljoen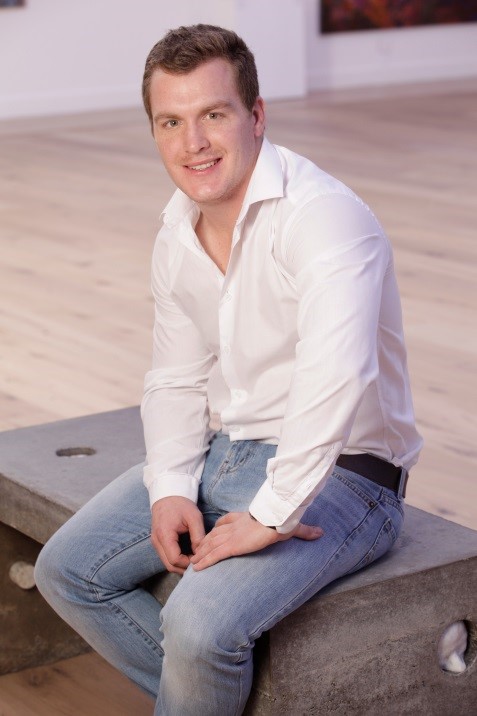 Wines: Noble Late Harvest 2015 and Andre's Fame Colombard 2015
Region: Bon Courage Wine Estate
Philip studied at Elsenburg Agricultural College, Stellenbosch from 2011 – 2013. As part of an assignment he was tasked to take charge of his own cultivars – he received Pinotage and Sauvignon Blanc. His lecturer entered the Sauvignon Blanc in the National Young Wine Show as it was noted as a successful wine with pleasing aromas and a tropical taste on the palate.
In 2014, Philip did his second harvest in Langhorne Creek, South Australia at Project Wine. He then joined Coonawarra Employment Agency, also in Australia, where he gained more experience in the vineyards. In May 2014 he had the opportunity to work in the Coonawarra Valley which is seen by many as the premium grape producing area in Australia.
Last year Philip joined the Dry Creek Vineyards in Sinoma Valley, USA where he was part of the harvesting team. He gained experience in a variety of styles including Blanc Fume, which he grew a passion for.
His first harvest on Bon Courage Estate in 2015 was under the careful guidance of Jacques & André Bruwer who himself was a winner of the much sought-after Diners Club Winemaker of the Year award.




The 2015 Diners Club Winemaker of The Year judging panel includes:
Dave Hughes

Danie De Wet

Carrie Adams

Margaret Fry

Nomonde Kubheka

Colin Frith

Duimpie Bayly

Francois Bezuidenhout

ABOUT DINERS CLUB: Far more than a charge card, Diners Club is a resource where individuals, businesses of any size and merchants can access an invaluable array of financial tools, privileges and personalized service. Diners Club is a globally recognised brand with around 19 million merchants serving the payment needs of more than 50 million members in more than 200 countries. Visit www.dinerclub.co.za for more information, and follow us on Twitter: @DinersClubSA, Facebook: Diners Club SA, Instagram:@DinersClubSA